The 2017 edition of Labour Day fell on a Monday, which meant that it would be a long weekend for the working class. Since most of my weekends involve my sitting in my room and binge-listening to 90's songs while pampering Ginger, the resident kitty, I decided that I need to step out of the confines of my home this time, and I began planning a three-day trip to Hampi in earnest. It so happened that Hampi, already a winter-lover's nightmare, decided to give Bangalore summer a run for its money by shining satanically at an average temperature of 38 degree Celsius! Just the thought of the number gave me a headache. So a friend and I begrudgingly changed the destination to Kochi (most of the begrudging was on my part, since I did not plan in time to witness the 2016 Kochi-Muziris Biennale).
Kochi (formerly Cochin) is a port-city in Kerala's Ernakulam district.
It w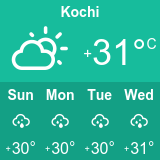 as a major hub for spice trade for centuries, and functioned as the capital city of the reigning kingdoms. The city attracted foreign traders and Indian merchants, and was subsequently overtaken by the Portuguese and the Dutch. Each of these foreign groups have left their mark on Kochi's facade, and these landmarks, combined with those of the indigenous people of those days, and the modern-art representations of today, have made Kochi a true melting pot of various cultures and religions, both native and overseas.
Here are the high-level details that you would need to know –
It was a short trip (i.e., two days and one night), since we wanted to take one day to 'recover' from the 'exhaustion.'
This was not a minimal-budget trip, although it was originally intended to be. Mid-journey, we decided that we would not hold back on spending, since neither of us step out of our homes very often (I'd like to blame Bangalore's hellish summer of '17 for this). Our per-head expenditure for the trip (travel + stay + food + miscellaneous) amounted to approximately INR 6,700. The break-up of the expenses has been given below.
We used Uber for travel within the city, and this was a convenient option, since we did not stay too close to the Fort Kochi area, or Mattancherry (the places where we spent most of our time).
Kochi is a coastal city. Sunscreen/sunblock, an umbrella, lots of water, and the most comfortable of outfits are recommended.
Although it was a short trip, we planned almost every aspect of the travel, so that we would be able to cover maximum ground in the little time that we had. This worked out well, since we lost half of day 1, thanks to our Bangalore-to-Ernakulam bus being super-delayed (read: by three hours. I don't think I'll book via RedBus again). For the detail-oriented such as myself, here is our itinerary (not the planned version, but the executed version). I used Google Trips, Lonely Planet, Destination Kochi and Kerala Tourism websites for the planning process.
Stay for two days and one night – Riverside Heritage Homestay. We reserved a river-facing cottage-room via Airbnb, and were absolutely delighted with the whole experience!
We booked a bus to Kochi, from Bangalore, via RedBus. Said bus reached Ernakulam three hours late. Our bus to Bangalore was booked via KSRTC (Karnataka), and was right on schedule.
Day 1
Post breakfast at the home-stay, we traveled to Fort Kochi, and lunched at Fusion Bay. We ordered a portion of the Coriander Prawns (not spicy, and I highly recommend this dish), Fish Pappas (this one is a spice-bomb, and is a very filling dish), and Fresh Masala Fish Pollichathu (another spicy fellow, but hey, when in Kerala!)
We spent some time exploring the streets of Fort Kochi, and visited St. Francis Church. This is the oldest European church in India, and was built in 1503. Although web sources and Google Trips say that the church is open on Saturdays as well, this turned out to be a lie (sob)! The church is open on Sundays, however, for two morning services, from 8 AM to around 11 AM. The houses in this area are quite charming, and some of the graffiti/wall-art is delightful!
We then walked towards the Fort Kochi beach, and caught sight of the famed Chinese fishing nets. If you want to see these babies in action, you will need to make your way to the beach at dawn. I also spent quite some time admiring the cats in the fish market by the beach. I can't help it, I'm a cat-stalker.
The beach also has remnants of the fort's gunnery, and the Fish Cemetery – an art installation that pleads to the sensibilities of the passers-by, asking them to take conscious efforts to not dump plastic waste in or near the ocean. Or anywhere.
Visiting the Dutch Cemetery was on our list of things to-do; however, the cemetery is off-limits to visitors, which was a huge bummer for us, considering we walked to and fro like the Lost Boys looking for it. We did manage to sneak one very foliage-y picture – not our proudest moment, but you gotta do what you gotta do!
By this time, we were pretty exhausted from all the walking, so we looked up a well-recommended cafe in the area, and this one is not too far away from the beach – Loafers Corner Cafe. It's a lovely cafe with simple interiors in the indoor section, while the balcony and garden seating areas are good for balmy Kochi evenings.
We got back to our room by 8.30 PM (yes, it seems early, but we really wanted to receive some in-room TLC, courtesy the air-conditioner), and skipped dinner, since our 4 PM-lunch was quite filling.
Day 2
Our plan to wake up early and watch the sunrise by the river did not work out, because we stayed up late watching reruns of F.R.I.E.N.D.S – if we have any regrets from the trip, it is this.
We had our breakfast at the home-stay – steaming idlis with sambhar, and mangoes from the host's bountiful orchard. Our next leg of this short trip took us to Mattancherry, and specifically to Jew Town.
To the uninitiated such as myself, Jew Town is the street between Mattancherry Palace (Dutch Palace) and the Paradesi Synagogue. The Jews from Kodungallore were provided refuge in 1524 by the then King of Kochi; he later bequeathed a portion of the land in Mattancherry, close to his palace, to said Jews, which gave rise to its colloquial name. Today, this stretch is chockablock with shops selling artifacts and curiosities, upscale stores displaying antiques, cafes and restaurants, and colonial buildings. The colourful murals, most of which are probably remnants of a previous Biennale, render an artsy touch to the streets.
Ideally, since the Mattancherry Palace comes before the Synagogue, people prefer to visit the former first. However, we made a bee-line to the Synagogue, then proceeded to the Jewish Cemetery, and concluded the tour with the Mattancherry Palace, due to the visitation timings overlapping.
The Paradesi Synagogue (Paradesi translates to 'foreigner' in Indian languages) is the oldest active synagogue in the Commonwealth of Nations, and was constructed in 1568. It was destroyed by the Portuguese in 1662, and rebuilt by the Dutch two years later.
Here are the key points one should be aware of prior to visiting the Synagogue.
Visitors are required to leave their footwear outside the Synagogue, and are expected to be dressed in appropriate clothing, as this is an active house of worship.
There is an entry fee of INR 5 per head.
The synagogue is open every day except on Fridays, Saturdays, and Jewish holidays.
Timings: 10 AM to 12 noon, and 3 pm to 5 pm.
Photography is prohibited.
Upon entry, one has to head to the right – this passage houses paintings that walk the viewers through the vibrant history of the Jewish community in Kerala. After spending some time here, we went inside the Synagogue, which is a quaint and serene sight. My top take-away from the Paradesi Synagogue is the flooring, which is covered with 18th-century hand-painted porcelain Chinese tiles. I spent quite some time gazing at the floor, possibly looking like a lost cause.
Next, we walked towards the the Jewish Cemetery; this is a less-than-ten-minute walk from the Synagogue. However, just like the Dutch Cemetery, this plot is out of bounds to visitors.
We walked back to Mattancherry, to visit the Mattancherry Palace. It was built by the Portuguese in 1557 as an appeasement offering to Raja Veera Kerala Varma of Kochi, for having previously demolished one of his palaces. This palace was renovated in 1663 by the Dutch, thereby earning the name Dutch Palace.
Entry fee – INR 5. The palace is maintained by the Archaeological Survey of India.
Visiting hours – 10 AM to 5 PM on all days except Fridays.
Photography within the palace is prohibited.
While the exterior is quite unimpressive, the interior houses several visual treasures – ornately carved wooden ceiling and traditional Kerala flooring, artifacts and paraphernalia from Kochi's days of glory, panels with stories and photographs of Kochi's rulers, and paintings of the royal family commissioned by the Rajas themselves. My favourites, however, are the exquisite murals depicting the Ramayana, the Mahabharata, and pieces from Hindu mythology.  The well-preserved murals portray key characters from Indian epics, with features exhibiting oriental influence, and are painstakingly painted using tempera paint in rich warm tones that seem to make the walls glow.
All the walking had us craving some rest, so we headed to Ginger House, which is adjacent to Ginger Museum Hotel. The former is known for its unique menu that features ginger as the key ingredient in various dishes. We ordered two servings of ginger ice cream, and to be honest, it tasted like butterscotch ice cream infused with tiny slivers of ginger, and was definitely not worth the INR 220 per serving.
Next, lunch! We made our way to the ocean-front Seagull Restaurant, on Calvathy Road in Fort Kochi, suggested to us by our home-stay host as a place to get seafood at economical rates.
While we were full-to-bursting, we headed back to the main Fort area to drop into Kashi Art Cafe, for one final drink before we boarded our bus to Bangalore.
Our last meal at Kochi was in Black Pepper, Hotel Luciya – a nondescript hotel located about three minutes away from the Ernakulam bus-stand – perfect for anyone looking for a meal on a tight budget.
Here is the expenditure break up for our two-days-and-one-night rendezvous with Kochi (all expenses listed are in INR).
| | | |
| --- | --- | --- |
|  Items | For two | Per Head |
| Stay at Riverside Heritage Home-stay | 2309 | 1154.5 |
| Bus to and from Kochi | 6560 | 3280 |
| Total cab + rickshaw fare | 1189 | 594.5 |
| Total food expenses | 3500 | 1750 |
| Entry tickets | 20 | 10 |
| Total | 13578 | 6789 |
While we planned on visiting many more places, we just could not, because we did not factor in the energy-sapping effect of the coastal weather (although we almost always visit coastal areas – go figure!). We were unable to cover the Indo-Portuguese Museum, the Kerala Folklore Museum, the Maritime Museum, the Kathakalli Center (our home-stay has provisions to books tickets to a Kathakalli show, a house-boat experience, a river-boat ride, and even backwater boating), Cherai Beach, and Willingdon Island. Well, there's always a next time!
Have you ever traveled to Kochi? What were your favourite spots? Do share!
Traveling – it leaves you speechless, then turns you into a storyteller. – Ibn Battuta